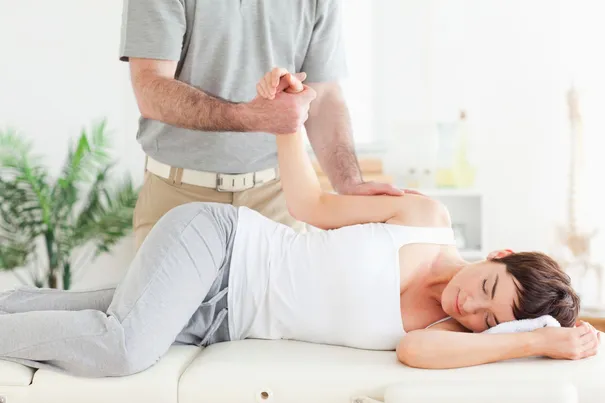 Chiropractic adjustments are one of the primary treatments provided by most chiropractors. In Elkin, NC, you can count on Dr. Deirdre Clark to offer the chiropractic services you require. Each patient is treated as an individual and a personalized treatment plan is designed to meet their specific needs.

Chiropractic does not treat each part of the body separately but rather as a whole. When one part is in pain, it affects other parts. The spine, in particular, is where all the messages from the brain travel to the extremities and the organs. When the spine is out of alignment, it causes other parts of the nervous and musculoskeletal system to not work at an optimal level. Dr. Clark uses a mind-body-soul approach to chiropractic treatment.
Chiropractic adjustments are one of the primary services that a chiropractor provides for back pain. Adjustments are used as treatment for sciatica, knee and pelvic problems, and herniated discs. They are a hands-on process and can be quite gentle or can involve a sudden thrust. The condition and preferences of the patient will determine the type of adjustment that is used. Adjustments are also part of maintenance chiropractic; an ounce of prevention is worth a pound of cure.
Many other therapies are used in conjunction with chiropractic adjustment to achieve the optimal results. Dr. Clark uses hypnotherapy in cases where there are physical symptoms that are caused by mental trauma. Other therapies include ultrasound, electric muscle stimulation, and CBD cream.
Ultrasound treatment uses high frequency sound waves to apply heat to the affected area. It helps to increase blood circulation and reduce inflammation. The healing that is triggered begins at the cellular level.
Electrical muscle stimulation sends electric currents into the muscles and it causes them to contract. After a few contractions, the muscles get tired, and then they relax. You may feel a tingling sensation when the electric current is applied. Once the muscles are relaxed, this can help with pain and with muscle spasms.
CBD cream
CBD cream is a topical analgesic that can provide safe and natural relief for muscle and joint pain.
In Elkin, NC, Dr. Clark is accepting new patients at her chiropractic practice. To make an appointment for chiropractic adjustments or one of our many other services, call us 336-835-1517 or fill out the contact form on our website.